About
Bagasse Particle Board Manufacturer in India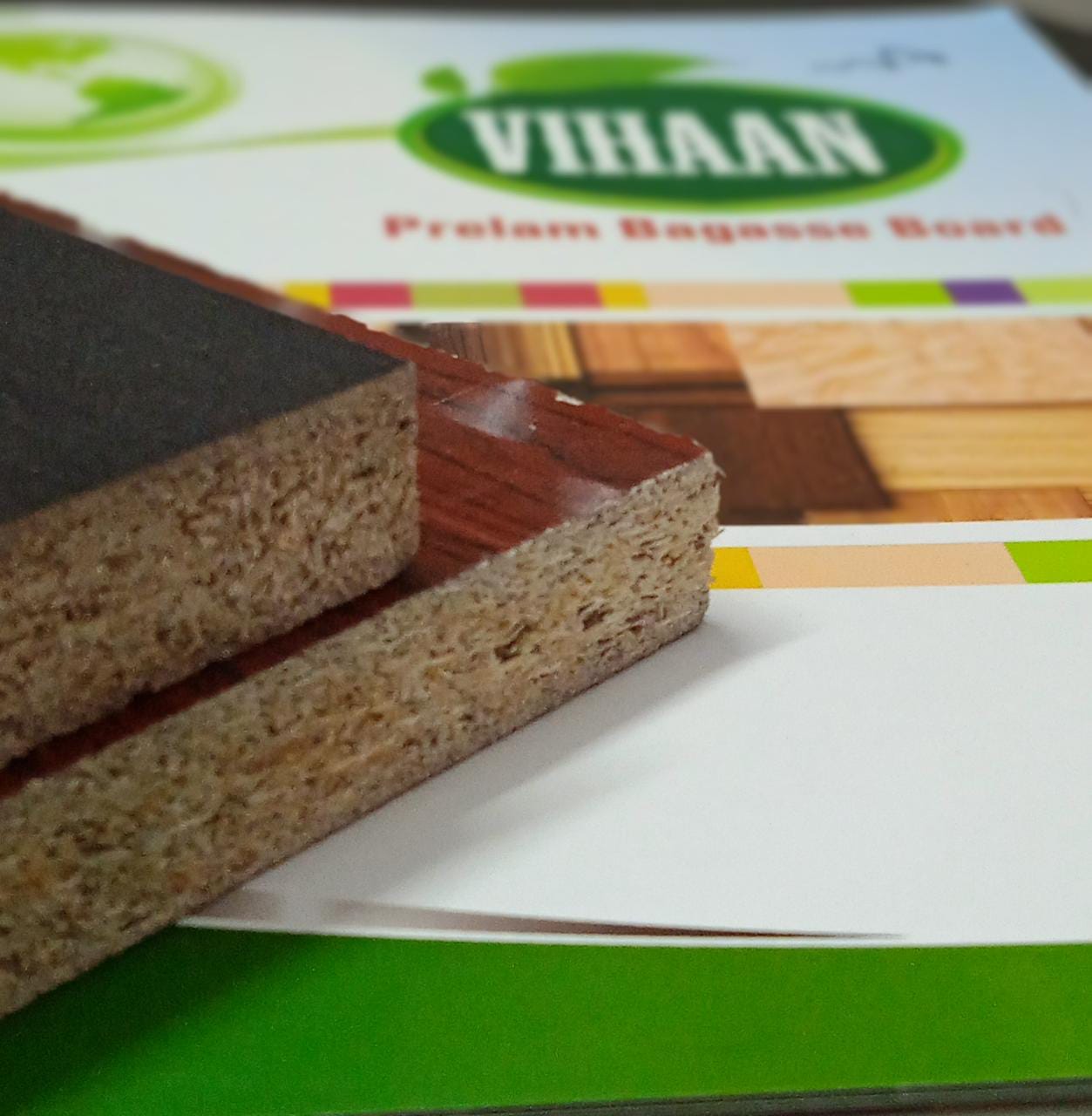 Make Durable and Stylish Looking Furniture with Bagasse Particle Boards
Who does not love to live in a well-furnished home? We all want to fill the house with functional and aesthetically appealing furniture. Earlier, people used to prefer wooden furniture, but in today's world, when most of us are working professionals, we often have to move from one place to another. That is when the problem arises. Heavier the furniture, the more difficult it is to move. Due to this reason, the need for particle board-made furniture has risen in the last few years. Vihaan Boards Pvt. Ltd. is a premium quality particle board manufacturer in India that provides both plain and pre-laminated particle boards based on the customer's needs. If you are wondering what makes us the best in business, the variety, longevity, and strength of our products make us the best.
Our Vision
Our journey started way back in 2011 in Moradabad, Uttar Pradesh. So far, We have always pursued excellence throughout our journey and made our name in this industry with significant accomplishments. The innovative ideas and the exclusivity of the products while maintaining international standards is what our customer wants. We want to serve our customers promptly and efficiently while making the bagasse particle board affordable.
Variety of Designs That You Will Get Only at Vihaan Boards
There was a time when people only used solid particle boards to make furniture, and the use of the same pattern ruined the aesthetics of your interior and made it monotonous. We don't limit our imagination; you also don't need to do that. What you can imagine, we can transpire that into reality with our variety of particle boards, making us the leading bagasse particle manufacturer in India.
You may have a glimpse of the following designs -
1. Wooden Designs
2. Floral Designs
3. Print Designs
4. Textures
5. Cartoon Characters
6. 3D Designs
7. Digital
8. Solid Designs
Why You Should Choose Bagasse Particle Boards From Vihaan Boards
Several other companies sell bagasse particle board in India. What makes us stand out from any other company is the benefits you will get by choosing our products.

● All the products are made using the finest raw material and are environment-friendly.
● To match the aesthetics of the interior, the particle boards are made in different colours and varied designs or patterns.
● All the products have been graded uniformly.
●No matter how many screws you put in the particle board, the board will remain intact because of the high screw holding strength.
● After your purchase, you will also get after-sales service whenever you need it.
●Once you place an order, we ensure that your purchased products are delivered as soon as possible.
Final Words
Vihaan Boards Pvt. Ltd. considers customer satisfaction our top priority. We have an array of products which includes both plain and pre-laminated particle boards for you to choose from. So, contact us today and buy the premium quality particle boards from India's best bagasse particle manufacturer.